Learn more about the distinguished practitioners and faculty members that make SII the boutique world class post graduate school for full mouth dentistry.
James R. Chaffin, DDS (Dean of SII, Senior Faculty Instructor)
Dr. Chaffin has been practicing dentistry in Phoenix, Arizona since 2004. He is the best representation for dentists buying a dental practice. Accepted early into dental school at the prestigious Loma Linda University School of Dentistry in Southern California, he received his Doctorate of Dental Surgery degree. He completed the curriculum a year early, graduating top of his class clinically and received extensive training in Advanced Prosthodontics. In 2004 he joined a dental practice, Cosmetic and Restorative Dentistry located in Phoenix, AZ. He continued to receive training in complex restorative procedures. He attended the world-renowned Las Vegas Institute (LVI), receiving extensive education in TMJ treatment, current reconstruction techniques and the latest procedures in cosmetic dentistry.
Download Full CV Here
Calvin Brown Jr, DDS (Clinical Director/Senior Faculty Instructor)
Dr. Calvin Brown Jr. a University of Michigan grad/native Pittsburgher (major Steelers fan) and Metro Detroit transplant relocated with his wife to work and enjoy the Arizona lifestyle. Though he practices all phases of general dentistry, he especially enjoys performing implant surgery. Dr. Brown has 24 years of implant surgery experience. In his spare time he enjoys swimming, hiking, going to the movies, his local church, and playing video games with his wife and son. He feels very blessed and grateful for how Arizona has welcomed him and his family.
Clayton Chan, DDS (Senior Faculty Instructor)
Clayton A. Chan, DDS. is a general dentist who practices in Las Vegas, Nevada. He has received his degree from Loma Linda University, School of Dentistry in Southern California. He focuses his private practice on aesthetic craniomandibular orthopedics, functional orthodontics, TMJ and full mouth rehabilitation, implementing the concepts and principles he teaches.

He is considered by many to be an authority on Neuromuscular Dentistry and Occlusion. His training and experience as a general dentist and dental laboratory technician along with training in the areas of gnathology, TMD, orthodontics and neuromuscular occlusal concepts has helped him convey a unique clinical message to dentists, specialists and dental leaders.
Download Full CV Resume Here
Robin Y Kwon, DDS (Senior Faculty Instructor)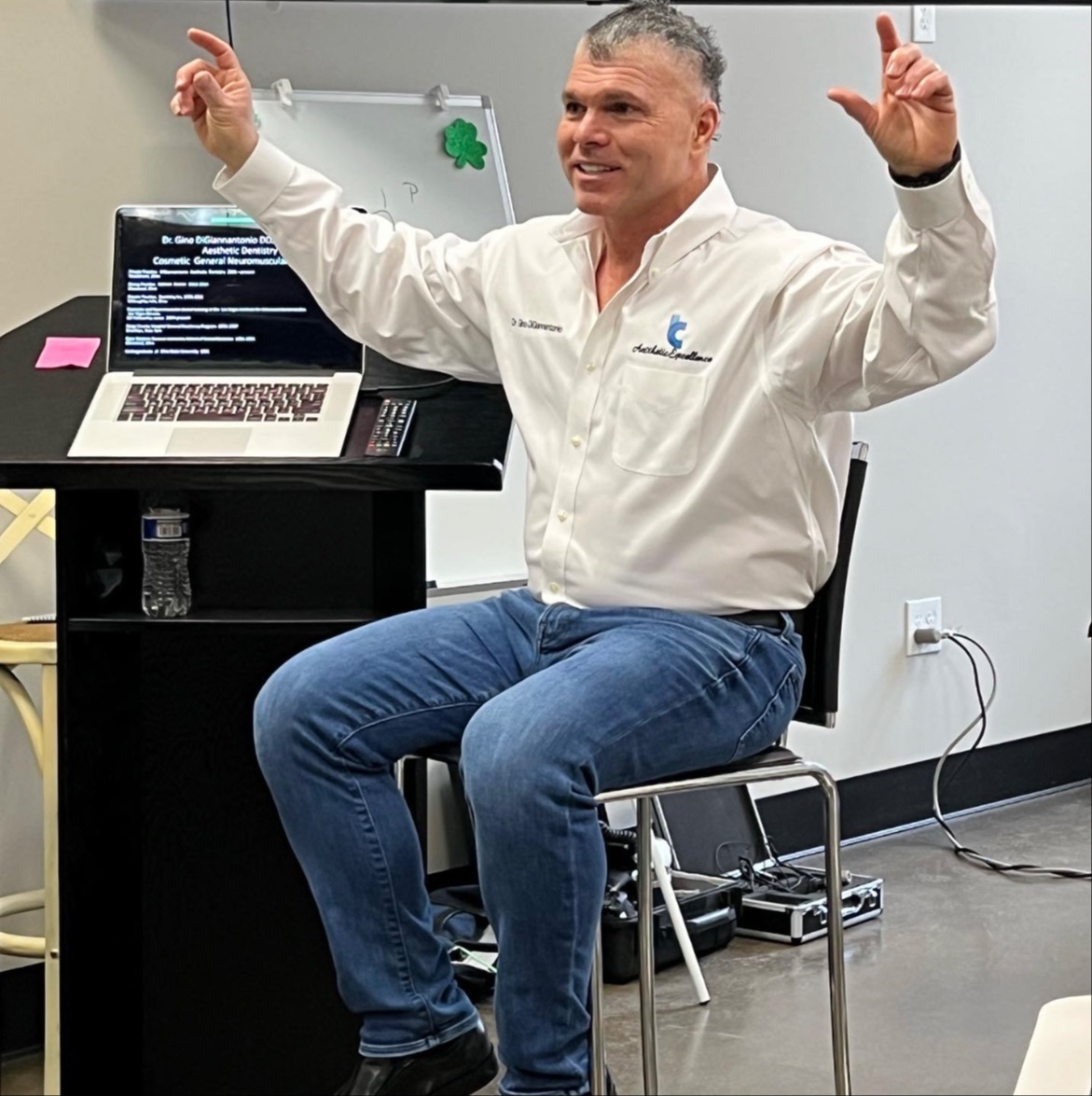 Gino Giannantonio, DDS, LVI-F (Restorative Director, Senior Faculty Instructor)
As a newly appointed Senior Faculty Instructor with Simply Implant Institute (SII), I look forward to teaching dentists in the Cosmetic and Restorative Core R1 program. I have been practicing dentistry for over 28 years with a focus in Aesthetic / Cosmetic, full mouth reconstruction, and high end restorative dentistry as well as TMJ treatment. My private practice is located in Woodmere Ohio, a suburb of Cleveland, Ohio (my home town). I have been teaching and instructing dentist from all over the world in the field of Aesthetic, Cosmetic dentistry, occlusion and Full mouth reconstruction. I'm presently lead clinical instructor at The Center located in Richfield, Ohio since 2014, as well as, faculty Clinical Instructor/ preceptor at Case Western Reserve University School of Dental Medicine since 2020 located in Cleveland, Ohio.
Steven Green, DDS (Faculty Instructor)
Dr. Green was raised in Des Moines and graduated from the University of Iowa College of Dentistry in 1977. He practiced in Des Moines until relocation to the Phoenix area in 1981. Dr. Green has provided quality care to the patients in this practice for 35 years. After hours Dr. Green enjoys spending time with his wife of 39 years and studying computer science.
Don't wait any longer, let us help you hone your skills and make your production flourish.